TIP OF THE WEEK: Essential Oil Bug Spray
It is already hot in Florida – Tired of little pests but you cannot (or you don't want to) tolerate chemicals? Try this homemade natural spray bug that works!  AND smell good 🙂
Lemongrass
Eucalyptus
Citronella
Peppermint
Clove
Mix with water, rub or spray all over body to repel bugs.If you need to buy essential oils,  contact me – I am a distributor for DoTerra essential oils.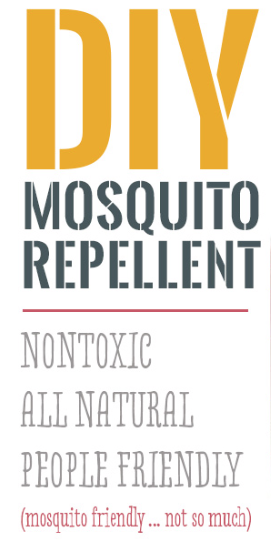 Essential oils have been used for thousands of years in various cultures for medicinal and health purposes. Essential oil uses range from aromatherapy, household cleaning products, personal beauty care and natural medicine treatments.
The particles in essential oils come from distilling or extracting the different parts of plants, including the flowers, leaves, bark, roots, resin and peels. In ancient times, Jews and Egyptians made essential oils by soaking the plants in oil and then filtering the oil through a linen bag.
Essential oil benefits come from their antioxidant, antimicrobial and anti-inflammatory properties. These healing oils are rapidly growing in popularity because they act as natural medicine without any side effects. Ready to harness the power of the world's most proven therapeutic compounds? Then let's talk about 101 ways to use these amazing essential oils.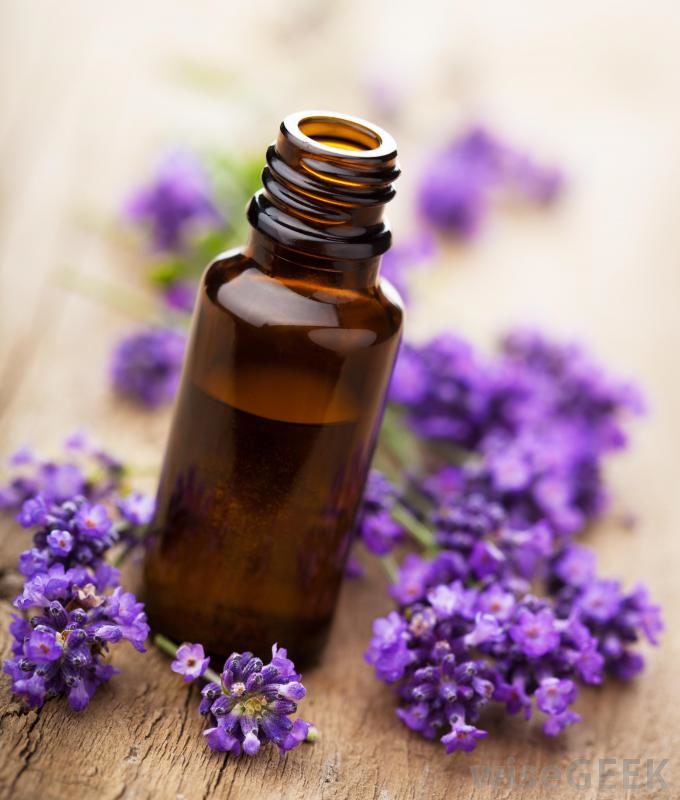 Improve sleep: Lavender oil can alleviate insomnia. Sprinkle a few drops on your pillow to help you fall asleep.
Body butter lotion: Mix coconut oil, shea butter, magnesium oil and essential oils for moisturizing body lotion.
Homemade lip balm: Combine coconut oil, beeswax and lavender oil for an amazing healing balm for chapped lips.
Relieve tension: Help to relieve anxiety by using a single drop of lavender oil on your hands, rub together, and cup your hands to your nose and let the smell flood your senses.
Massage therapy: Use a few drops of cedarwood or lavender oil, mixed with an unscented lotion during a relaxation massage.
Immediate relaxation: Apply 2-4 drops of chamomile, lavender and peppermint essential oil to your temples for a cooling effect and immediate relaxation.
Detox bath: Mix lavender oil, epsom salts and sea salt to a warm bath to cleanse and rejuvenate the body.
Sauna therapy: Add two drops of your favorite essential oil into two cups of water in a sauna.
Calm upset child: Help sooth and calm children by adding lavender or chamomile to their stuffed animals.
Foot bath: Add a few drops of lemon or eucalyptus oil to a large bowl of warm water to help soothe the feet.
Improve depression: To boost mood and relieve depression, add rose oil to baths, inhalations and diffusers to improve mood.
Yoga and Pilates: To relax during yoga or meditation, inhale lavender or sandalwood before class. Also, mix clove and citrus essential oil to clean yoga mats.
Mint chocolate cocoa: Add 2-3 drops of peppermint oil to hot cocoa for instant minty chocolate!
Essential Oil Uses for Skin and Beauty
Reduce cellulite: Mix five drops of grapefruit essential oil with two teaspoons of coconut oil and massage into dimpled areas.
Natural perfume: Use 1-2 drops of jasmine essential oil on your wrist as a fresh natural fragrance. Lavender and vanilla also agree with most women, while cypress and clove work well for men's cologne.
Acne face wash: To get rid of acne, make a homemade face wash by mixing tea tree oil (melaleuca) with raw honey and rub on your face. Then rinse off with water.
Freshen breath: Use a drop of peppermint essential oil for a natural way to freshen breath.
Homemade shampoo: To make homemade shampoo, mix lavender oil, rosemary oil, aloe vera gel and coconut milk. Use as you would regular shampoo. It lasts 2-4 weeks.
Homemade deodorant: Combine coconut oil, beeswax and your favorite essential oils like cedarwood and clove oil for men and lavender and tea tree oil for women.
Sugar scrub: Mix a few drops of an essential oil with almond oil and rock salt or sugar to make your own salt or sugar scrub.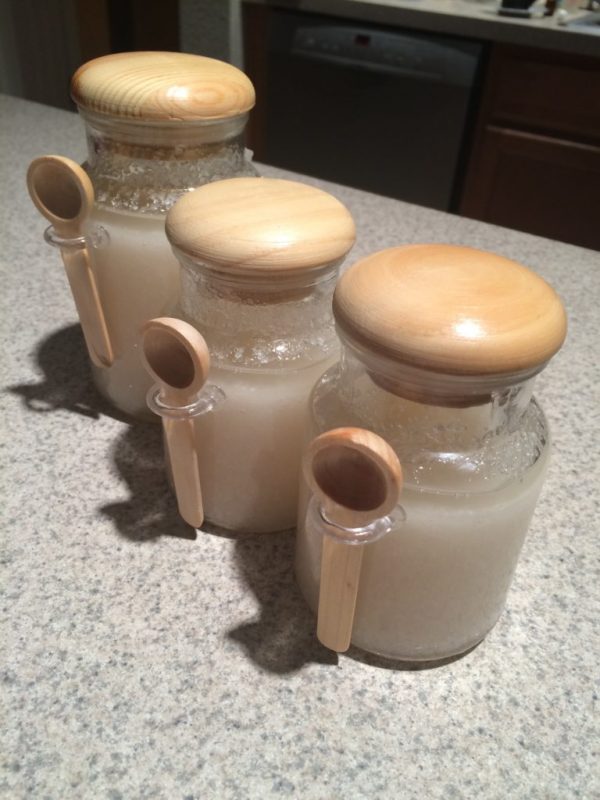 Homemade toothpaste: Combine sea salt, baking soda, coconut oil and xylitol with peppermint essential oil to make homemade remineralizing toothpaste. Then brush.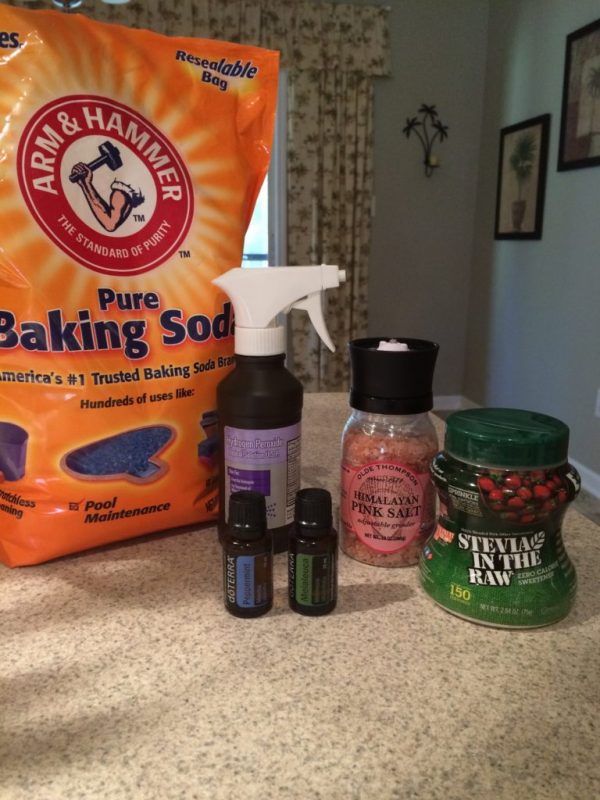 Body spray: Add 5-10 drops to four ounces of water and use as a fragrant body spray.
Itchy scalp: Add lavender, cedarwood or basil essential oil to shampoo to reduce itching.
Thicken hair: Add rosemary to shampoo to naturally thicken hair and increase volume.
Strengthen nails: Mix 10 drops of frankincense, myrrh and lemon essential oils into two tablespoons of vitamin E oil, then rub on cuticles.
Reduce wrinkles: Mix 3-5 drops of sandalwood, geranium, lavender and frankincense essential oils with an unscented lotion and apply to face. Avoid applying to eyes.
Teeth whitener: Combine lemon essential oil, coconut oil and fresh strawberries, then rub on your teeth. Rinse after two minutes.
Cure dandruff: Mix five drops of rosemary and lavender essential oils with three tablespoons of unscented oil. Massage into your scalp and leave on for 10 minutes. Shampoo mixture out.
Reduce stretch marks: Mix five drops of frankincense, myrrh and grapefruit essential oils with coconut oil and apply to stretch marks.
Facial scrub: Mix one-fourth cup yogurt, one-fourth cup cornmeal, and five drops of patchouli, grapefruit and lavender oil. Apply to face and wash off.
Natural skin toner: Mix eight ounces of water with two drops of lavender, geranium and frankincense.
Deep hair conditioner: Mix 15 drops of rosewood with five drops of sandalwood and lavender into unscented oil. Place mixture in a small plastic bag and dunk into warm water to heat up. Apply to hair and wrap for 20 minutes. Shampoo as usual.
Reduce age spots: Put on frankincense essential oil three times daily directly on skin to improve sun spots and age spots.
For oily hair: Mix 10 drops of ylang ylang, lime and rosemary oil with two ounces of unscented oil. Massage it scalp 2-3 times per week. Wash out as usual.
Heal dry cracked feet: Add three drops of lavender oil to two tablespoons of coconut oil. Apply to the feet at night and put on some socks.
Relieve nausea: Breathe in peppermint oil through your nose to alleviate nausea, and also apply to your neck and upper chest. Ginger and lavender may also help.
If you'd like to order some high grade, quality essential oils here's the link to my essential oils web page.