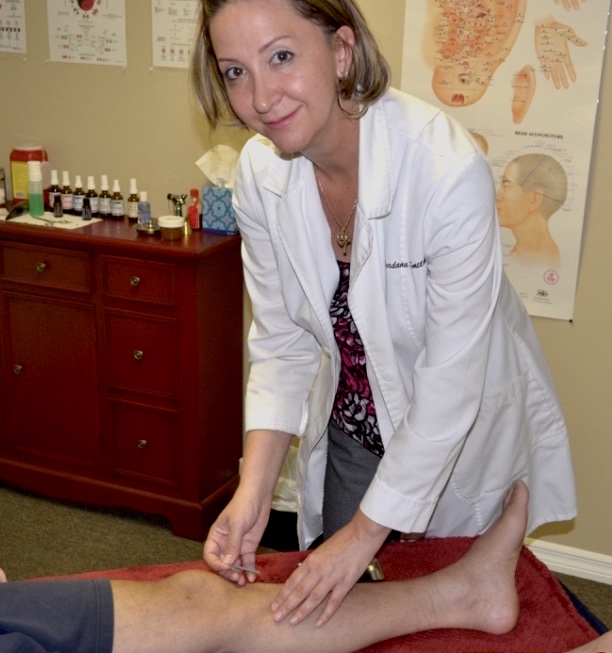 Acupuncture – In only a few decades since its introduction to the West, acupuncture has become one of the most proven and well-known forms of "alternative" medicine that exists in the United States today and it has become an important part of many integrative medicine programs in large hospitals. Why? Because it works, and there are numerous scientific research studies confirming it.
Acupuncture treatments are cumulative – each treatment builds on the previous one to restore you to health. They are deeply relaxing and restorative and most patients are very surprised by how gentle and pain-free the experience is.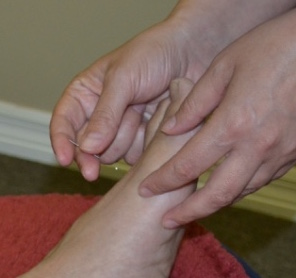 Celebrities L O V E alternative medicine and acupuncture! I want to inspire YOU to take control of your health!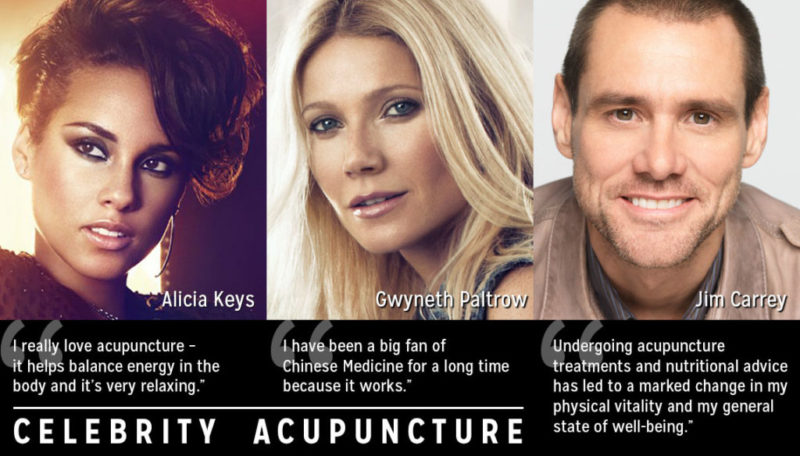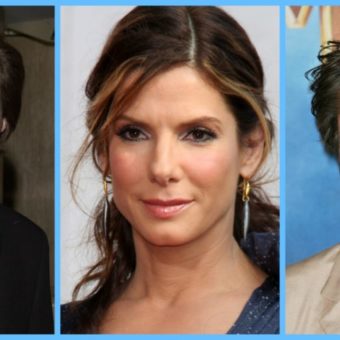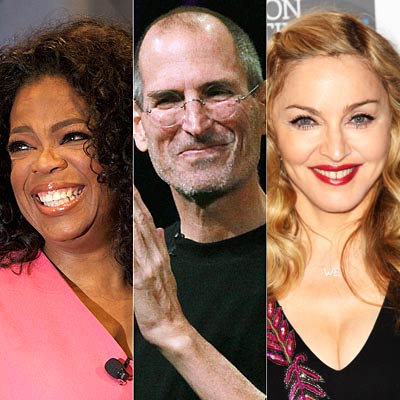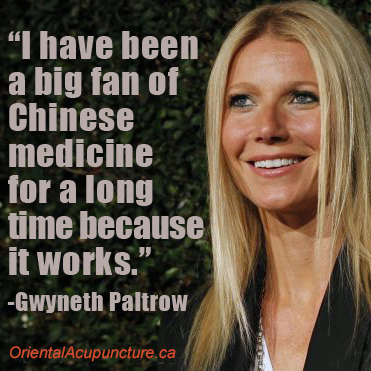 Acupuncture and Chinese medicine can treat a wide variety of conditions including pain, headache, infertility, digestive problems, menstrual cramps, sports and worked-related injuries, depression and anxiety, among others. It is also a wonderful adjunct therapy for speeding recovery from major trauma, surgery, and stroke, treating the side effects of cancer chemotherapy, and enhancing the effectiveness of alcohol and substance abuse recovery programs.
TOP 16 REASONS TO TRY ACUPUNCTURE – TODAY (and not only because celebrities get it :))!
Decreases pain (post surgical, injury, sprains/strains, migraines, menstrual cramps, tennis / golf elbow and much more). Effective for acute AND chronic pain management.
Effective treatment for nausea and vomiting.
Great support for cancer patients following chemo and radiation treatments.
It relieves stress.
Speeds up the recovery from stroke and Bell's Palsy.
Helps with infertility and erectile dysfunction.
Increases energy.
Improves sleep.
Say goodbye to your constipation.
Anxiety, insomnia, depression.
Improves your gut (helps with IBS, Heartburn & Indigestion and m a n y digestive disorders).
Drug addiction.
Regulates menstruation.
It's a healthcare customized for YOU.
It treats patients, not diseases.
It has wonderful side effects – you'll feel better
Call us to schedule your appointment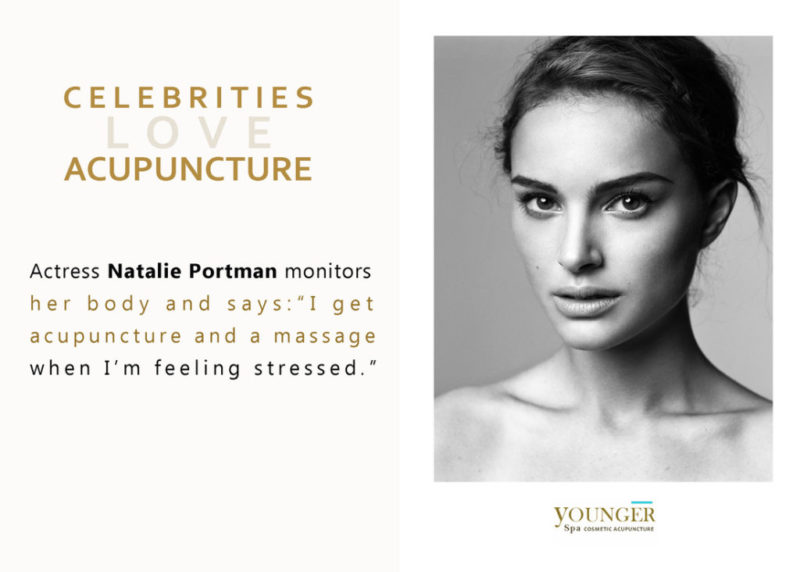 Important side effect of acupuncture – it might increase your energy and make you feel happy
Do not allow anybody to perform "dry needling" on you – not only is it ILLEGAL in state of Florida, but it is performed by somebody who is not properly trained to insert needles in you. Those individuals took a weekend course (35 – 100 hours on average) and can harm you.
If you were to have a surgery, would you rather go to a real doctor with extensive years of training or somebody who took a weekend training to learn how to operate on people?
Some of the conditions you should seek acupuncture for:
Addictions
Allergies
Anxiety
Arthritis
Autoimmune diseases
Back pain
Bell's Palsy
Cancer support
Carpal tunnel syndrome
Chemotherapy-induced leukopenia
Chemotherapy-induced neuropathic pain
Cholesterol
Chronic Fatigue Syndrome
Chronic obstructive pulmonary disease (COPD)
Chronic pain syndrome (e.g., RSD, facial pain)
Constipation
Depression
Digestive problems
Erectile dysfunction

Facial paralysis
Fibromyalgia
Frequent urination
Hashimoto
Headaches
High blood pressure
Infertility
Injuries
Insomnia
Intra-cerebral hemorrhage
Irregular menstruation
Irritable bowel syndrome
Knee pain
Menopausal hot flashes
Menstrual cramps/dysmenorrhea
Migraines
Multiple Sclerosis
Osteoarthritis
Pain

Pain management
Painful menstruation
Palpitations
Respiratory disorders
Shoulder pain
Shoulder pain (e.g., bursitis)
Smoking cessation
Spasticity after stroke
Sprains and strains
Stroke
Stroke rehabilitation (e.g., dysphagia)
Tennis elbow / epicondylitis
Tension headache
Tic disorders
Tinnitus
Urinary incontinence
Uterine fibroids
Whiplash